At Silentnight we've made it our mission to help everyone get a great night's sleep, by helping them find their perfect sleep solution.

Our beds and mattresses have been carefully designed with both great style and ultimate comfort in mind. Plus with our clever divan storage solutions and stunning headboard designs, we're confident we've created a bed solution for every taste and budget.
What's more, every Silentnight bed comes with peace of mind built in as standard. All our products and materials are rigorously tested in our in-house Satra approved testing lab so our customers can sleep safe in the knowledge that their bed or mattress meets all safety, quality and flammability standards.
We're so confident that our beds and mattresses will provide you with a great night's sleep that we offer the security of a 5 Year Guarantee on divan sets and mattresses. Silentnight beds and mattresses are rigorously tested to British and European standards. Instructions on care and how to get the most from your Silentnight product can be found in the leaflet that arrives with your bed or mattress.
Silentnight beds and mattresses are manufactured in the UK. All of our products meet European standards and exceed British standards.
Here at Silentnight, we offer a range of beautifully upholstered divan beds with optional storage to complement your mattress; from single to Super King, your Silentnight divan bed can be tailored to suit all ages, body sizes and room spaces.

Stylish and practical, Silentnight Divan beds are ideal if you need a little extra storage space in your home. Silentnight storage divans are available in a range of styles, beautifully upholseterd fabric options and sizes including two or four draw designs, plus an innovative ottoman solution for those larger items. Silentnight divan beds with storage are a great option for maximizing your sleep space and the perfect solution for families or compact bedrooms.
Complete sleep comfort lies in the unique elements of your mattress working in harmony with your body. Here at Silentnight, we are dedicated to providing a great night's sleep for the whole family, therefore, our Silentnight divan beds are designed to maximise comfort and support.

Perfectly supported by our platform top bases, our exclusive Miracoil and Mirapocket mattresses are designed with a variety of indulgent spring counts and comfort layers. Offering exceptional comfort, zoned pressure relief and ultimate sleep space, our collection of memory foam, silk and wool, latex and EcoCoGeltex fillings are made to suit all individual comfort needs, night-after-night.

As the UK's leading sleep experts, we understand the significance of an undisturbed sleep, therefore, our ambition is to find the perfect Silentnight divan bed for you.

Find your perfect Silentnight divan bed through the exclusive online Silentnight shop keeping in mind to review the sizes required for your existing bedstead or divan before you purchase.With FREE UK delivery and set up in a room of your choice.
At Silentnight we fully understand the importance of an undisturbed sleep, particularly for growing infants. From innovative bunk bed mattresses to keep your child safe and comfortable through the night, to our collection of mattresses for children and young teens to support their growth and development.
Ideal for growing families, bunk beds are a great space saver. Our range of mattresses including supportive sprung products are specially designed for bunk beds and with Purotex treatment, ensures children are sleeping in the ideal environment.
Our Healthy Growth range of Silentnight children's mattresses provide perfect support to help your child's growth and development while they sleep.

Featuring the exclusive Silentnight Miracoil spring system, our Healthy Growth mattresses are designed to distribute weight evenly, and align your child's spine, providing ultimate support for growing bodies. Each mattres is designed with breathable EcocomfortFibre fillings to keep children cool and comfortable at night. Each mattress is also free from chemical treatment, containing only clean and odurloess polyester fillings, making them hypoallergenic and dust-mite resistment. They provide extra layers of comfortable fillings for growing bodies and there's a choice of lilac or blue gingham for children looking to complement their bedroom colour schemes. As your little ones sleep soundly in Silentnight children's beds, we're sure you will too.

At Silentnight, we are dedicated to helping the whole family experience a great night's sleep. With our range of bunk mattresses and Healthy Growth mattresses, you can ensure that your little one enjoys a night of complete comfort. Offering FREE UK delivery and a peace of mind purchase 5 year guarantee, you can find the ideal sleeping solutions for your children with confidence.
The mystery behind ultimate sleep comfort lies in the fundamental elements of your Silentnight mattress. We understand that your mattress plays an essential role in sleep satisfaction; with this in mind, we apply exclusive sprint system technologies and pressure relieving fillings to product high quality mattresses that are guaranteed to ensure you enjoy a totally uninterrupted sleep. At Silentnight we pride ourselves on working closely with our customers to determine the ideal mattress for each individual. We recognise that everybody has different comfort needs; therefore, Silentnight mattresses are designed with you in mind, and we aim to provide sleep solutions that stand the test of time, for the whole family.
Here at Silentnight, we are able to offer mattresses that are perfectly tailored to your requirements; for all ages and body sizes, providing a wide-ranging selection of mattresses in sizes from single to superking. Our Silentnight mattresses feature popular body moulding Memory Foam comfort layers, new and innovative Geltex technology and exclusive and innovative Silentnight spring systems – providing you with total sleep indulgence.

Find your perfect mattress at Silentnight; keeping in mind to review the sizes required for your existing bedstead or divan before purchasing the answer to a great night's sleep.
The unique zoned Miracoil spring system offers comfort and support for all shapes and sizes.

Unlike an ordinary circular spring system, Miracoil' s unique shape has twice as many springs offering improved pressure relief, edge to edge support for maximum sleep space and zoned support right where you need it most. Tried and tested Miracoil also has enhanced durability providing superior comfort for longer.
Edge to edge support providing more personal sleep space.
No roll together ensuring less partner disturbance
Zoned support for perfect spinal alignment
Pressure relief for a comfortable night's sleep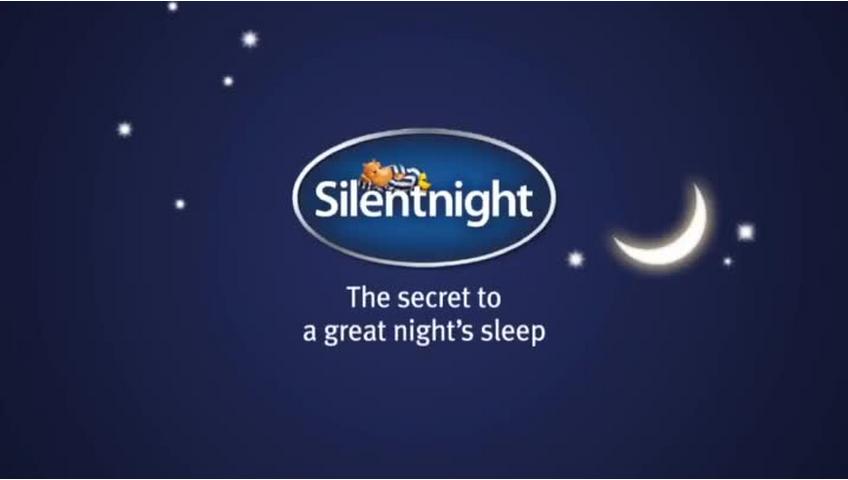 The advanced zoned Mirapocket spring system offers the ultimate in comfort.

Each mattress with Mirapocket technology contains individual springs that are held under tension in their own fabric pockets.

Each spring responds to your body, spreading weight evenly across the bed providing zoned support where you need it most and luxurious, tailored comfort that is second to none.
Mirapocket offers various spring counts to meet your individual comfort needs, allowing you to find your perfect comfort solution for a great night's sleep.
Individual responsive spring system providing zoned support. Pressure relief for a comfortable night's sleep.
Edge to edge support providing more personal sleep space.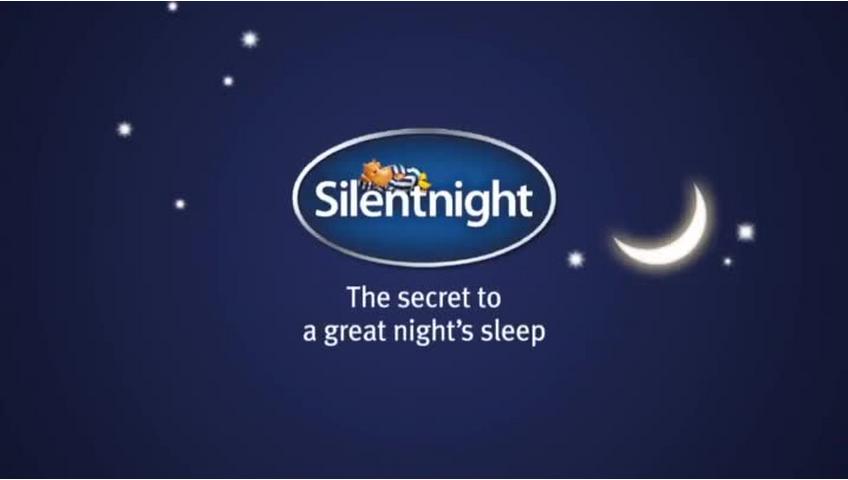 Body moulding memory foam responds to body temperature spreading weight to offer ultimate support, rather than allowing you to sink, and recovers quickly.
A gel infused foam layer which responds to body contours aiding pressure relief. The open cell structure allows air to pass through easily helping to prevent the body from overheating.
Contains thousands of tiny bubbles creating a unique elasticity that adds a natural bounce to the mattress and soft pressure relief for your joints.
Sumptuous natural fillings including silk, lamb's wool and cashmere creating the ultimate luxury feel.
All of the products are vacuum packed and rolled for convenience. Simply unwrap the mattress in a room of your choice and leave to expand for 24 hours.