The world's no.1* is all you need
Whether you're grilling inside or out, George Foreman has a grill for every occasion.
The New Immersa Grill
With its game-changing removable control panel, simply place the rest of the grill in the sink or dishwasher for a sparkling clean result**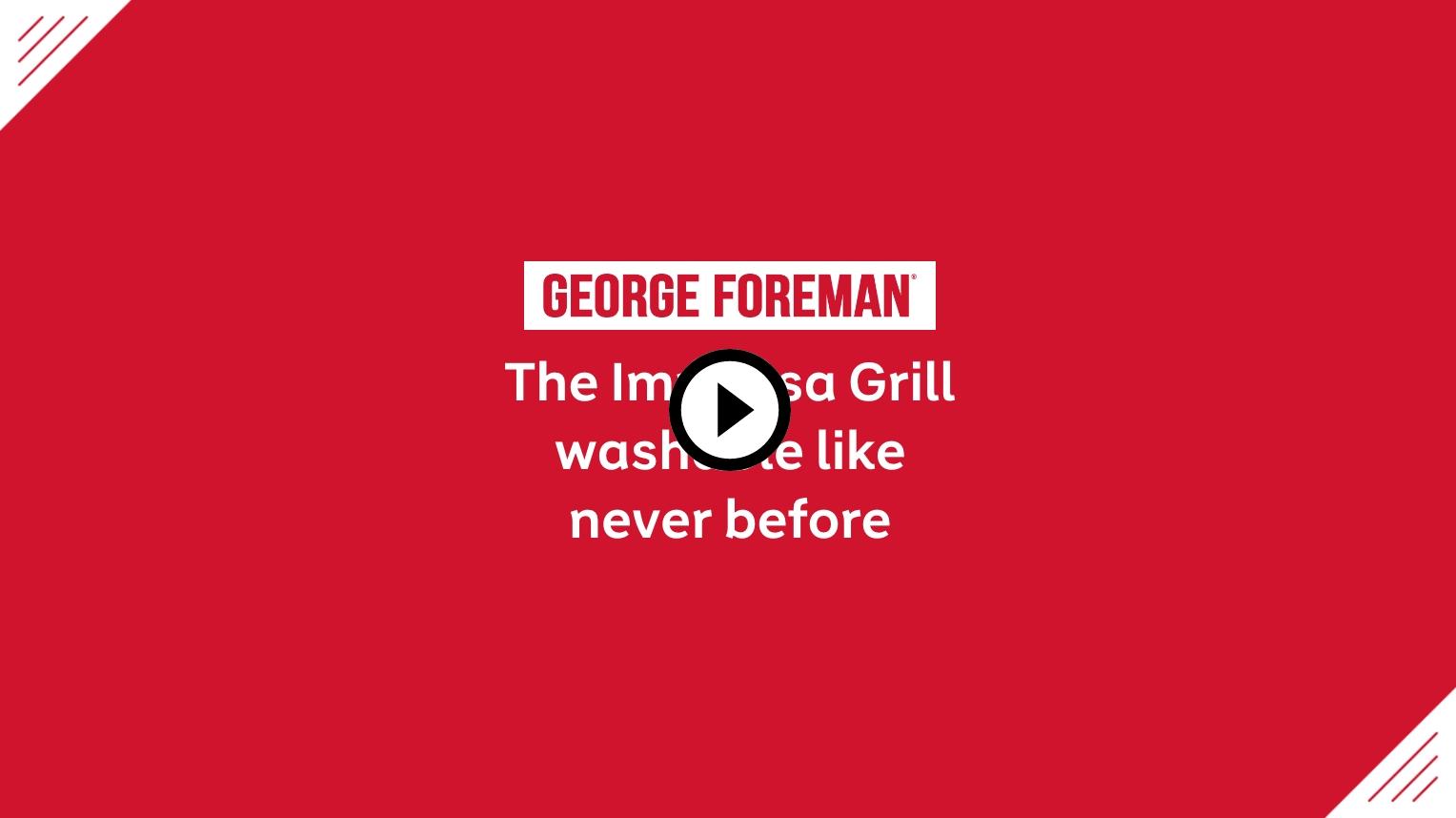 Shop by range
Get grilling in seconds and make good food, fast, from prepared to cooked in no time at all.
*World's No.1 Electric Grill Brand. Euromonitor International Ltd. See website for more details. †during preheat and grilling of beef burgers at 217C; percentage may vary depending on grill size. **One step removable of the hinge and sealing technology allows for the grill to pull apart, so that the whole grill can be put into the dishwasher or fully submerged in the sink. Tested on 100 dishwasher cycles.
George Foreman at Littlewoods
After George Foremans remarkable comeback in 1994 when he regained the world heavyweight boxing championship at the age of 45, he put his success down to his healthy eating. Since then, over 100 million George Foreman grills have been sold worldwide to people to want to cut down on their fat intake without cutting down on their favourite meals. George Foremans lean, mean grilling machines come in all shapes and sizes, so whether youre big on entertaining, have a health conscious family, are on your own or in a couple, theres a George Foreman grill thats made especially for you. Take a look at our George Foreman range, and whatever you choose, youre guaranteed great tasting, healthy food in minutes.