Born in the 1970's, and inspired by the barefooted youngsters wearing jeans, Kickers began with a new style of casual boot designed specifically for wearing with denim. Elton, Bowie, Daltrey and all other 70's greats came to the first ever kickers store on London King's Road. Into the present day and Kickers is still known for our iconic style and fleurette we are proud to wear. Whether you're an OG rocking the classics, or a new kid showing your style, we've got ya kicks!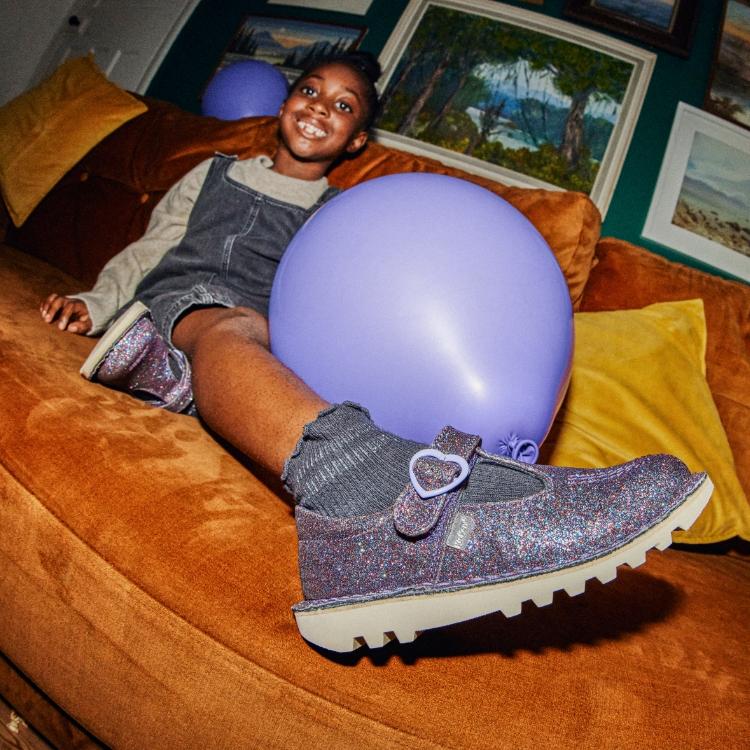 Cuteness with a Kick
Get party ready this season with Kickers
Shop now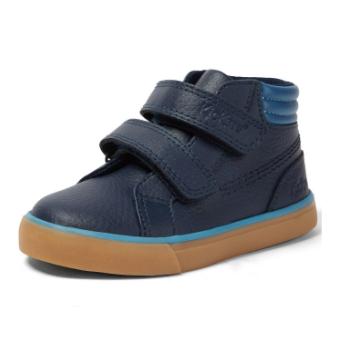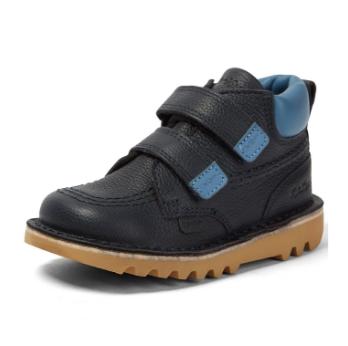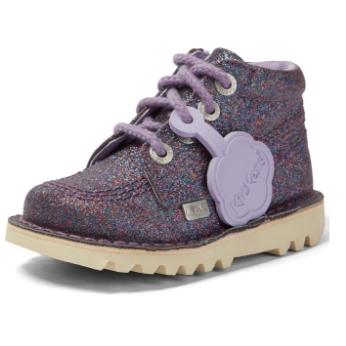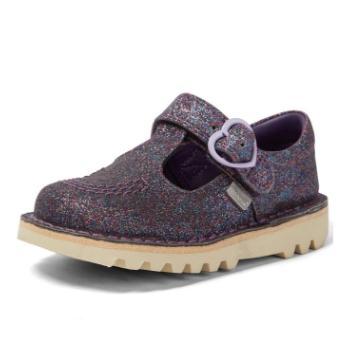 Back to school
Kickers are the go-to for the kids who know what they want. The cheeky rebels who stand up for what they believe in. The next generation who never deviate from being themselves.
Classic Kicks, but Vegan
We've added a fully sustainable, 100% vegan range, alongside our already iconic leather range. Whether you lace up our vegan or leather shoes, stand up for what you believe in and stay true to your roots.
A new collection made from plant-based materials that's kinder to the planet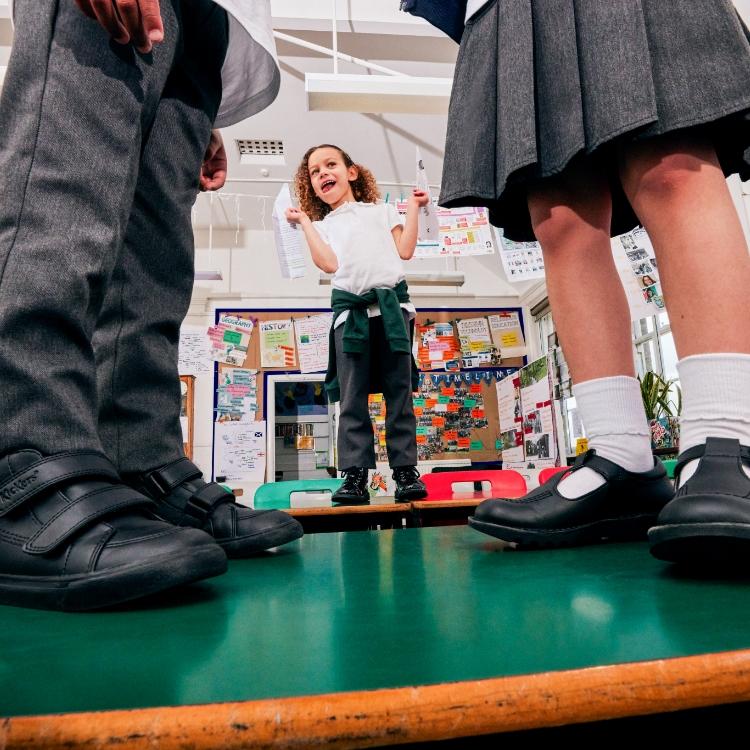 Find the perfect fit...
To find your perfect fit from home, we have the below video guide to help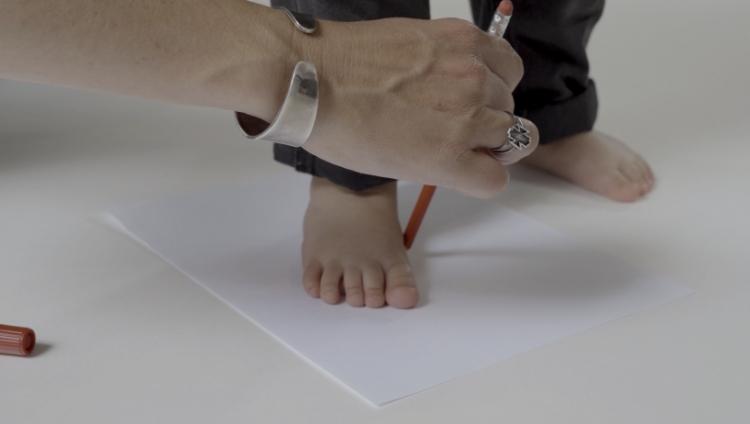 Or use our downloadable guides in the links below:
Feature packed footwear
Whether you want 100% leather or 100% vegan, we have the range for your young ones, with comfort, durability and style.
Only the best - our shoes are built with the highest quality materials and premium leather. They get better with age.

Our shoes may be tough on the outside but they're massive softies on the inside! Finished with cushioned footbeds and padded heel collars to keep feet super comfy.

Scuffs and scrapes? Not here. Designed with wear and tear zones you can hit the ground running and not worry what's on the path ahead.

For those little ones who are still learning, heading off to school with lace up shoes can be daunting. Give your kids a simple fix with easy on-off fastening shoes.

Our active anti-odour technology keeps bacteria away, for sweet-smelling feet all day, every day.
Top of the class
Our top picks to help you choose a school shoe for your kids that makes them look smart and feel the part.
Kickers at Littlewoods
It all kicked off in 1970, when French designer Daniel Raufast decided to create a shoe that would look great with jeans. The result was a shoe-boot that sold out almost immediately. Kickers is known for using soft nubuck, which is durable, comfortable and feels a bit like suede. The tags on the laces are instantly recognisable, and were a bit of a collector's item on the school playground in the '90s. Their most famous design, the Kick-Hi, was first made in 1975 and is still one of Kickers most popular shoes today.
Kickers for Men and Women
Kickers are loved for their casual and easy-going look, but they make smart shoes for men and women too. Their loafer and ballerina (ladies only) designs are stylish and perfect for the office. Kickers are all about comfort, so even their smarter shoes are made from soft nubuck and are easy to slip on and off. Most of the shoes in their adult range are in neutral colours that go with any outfit. Boots are what Kickers are known for and we've got plenty of on-trend styles to choose from.
Kickers for Kids
Kickers make their classic boot and shoe designs for little feet too. As well as old favourites, our selection includes some fun and playful styles in a range of colourful and patterned nubuck. We've got neutral classics like black, beige and brown, as well as brighter shades like pink and blue. These are comfortable, durable and great for weekend adventures with the family. Because they're smart-casual and very comfy, Kickers make excellent school shoes. Maybe your little one could bring the tag collecting trend back to the playground?