Nike, worn by you
Get your inspiration from our community and see how others live, play and perform with Nike. See something you like? Simply click through and add it straight to your basket to make it yours. Easy!
Explore the range
How do you keep the family fit? Whether it's hitting the gym or taking to the track, stay on top of your game with the latest to look out for in running, training and more.
Whatever way you play, celebrate in style
Take in the big moments, together, from a festival of football like no other. Feel the rush of every goal and experience the tournament with the whole family – your team. We've stocked the new authentic Nike kits from the likes of England, Brazil, France and more so you can celebrate in style as the team's go head-to-head to lift the most lucrative prize in the beautiful game
Explore Nike's iconic kits for football fans of all ages
Shop Nike Football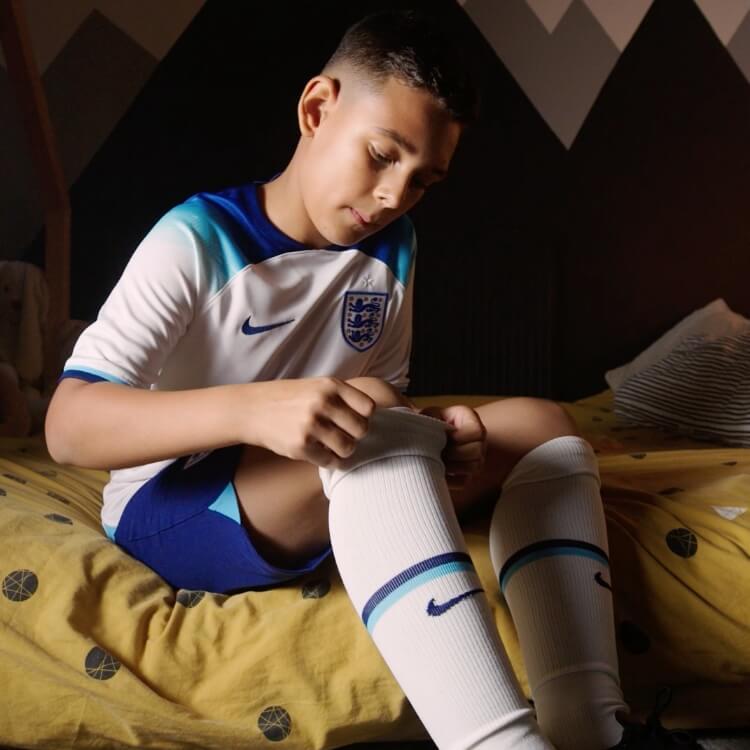 Running
Equipped for those daily miles? Get up to speed with Nike and their latest running innovations that will have you zooming ahead of the competition.
Keep your running roster up to speed and watch your progress fly
Training
From power-lifters to HIIT fanatics and yogis too, we've got all the gear and gadgets you'll need to complement your training regime.
Feel cool and confident as you focus on your form
Whatever way you play, celebrate in style
With all its history and prestige, it's a festival of football like no other. Join Nike as you take in the big moments, together, as the biggest and best nation's battle it out for the most lucrative prize in sport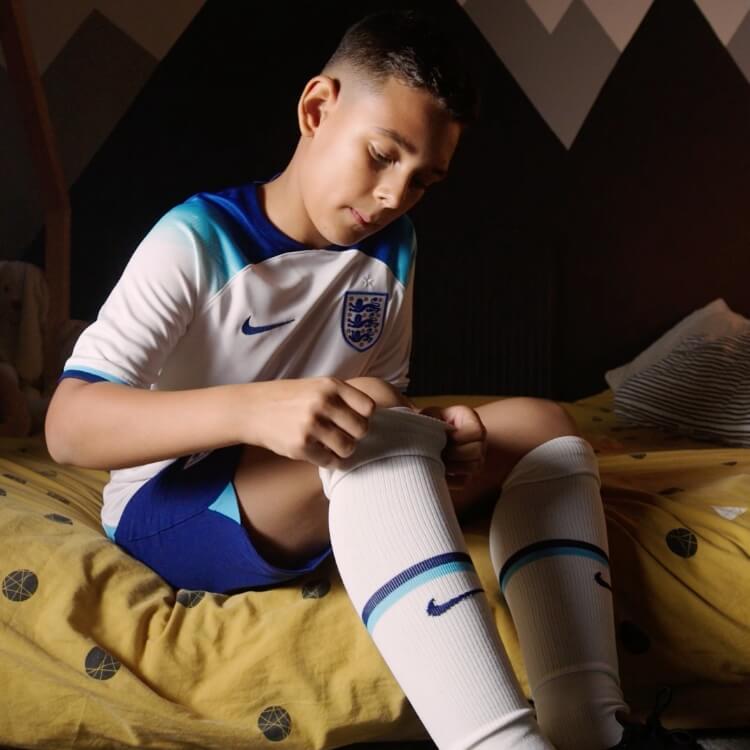 Find your favourite kits for the group stage to knockouts
Shop the looks
The wonderkids
Whether it's their very first tournament or they're seasoned pros, make it one to remember with all the football kits and accessories they'll need to embrace the beautiful game
Memories that last forever
Football brings families together and provides a great opportunity to bond as the excitement reaches fever pitch. So, there's no better time to play! It's all about having fun with your team
The world's game
Get swept away with excitement and feel the adrenaline rush of every goal with brand new authentic Nike kits from the likes of England, Brazil, France, Portugal, Netherlands and more
Football for all
It doesn't matter if you're a family of football enthusiasts or you just want to experience the big moments in the most important games, everyone is welcome to celebrate football in style
Follow their passions with play and keep them entertained

It's not only fun but helps to develop physical and mental skills

Football's a perfect way to enjoy special family moments together
Support for sport
Let's talk sports bras and puberty. Girls develop at different ages and stages, and it's important to be aware of the process. Getting their first sports bra enables her to embrace the changes establish good habits early and feel comfortable in her body.
More to discover
Caught the Nike hype? Shop the wow trainers of the season, learn about getting the perfect bra fit or explore the latest in running below.
SuperRep
Designed specifically for HIIT workouts, the SuperRep are here to step up your goals
Shop now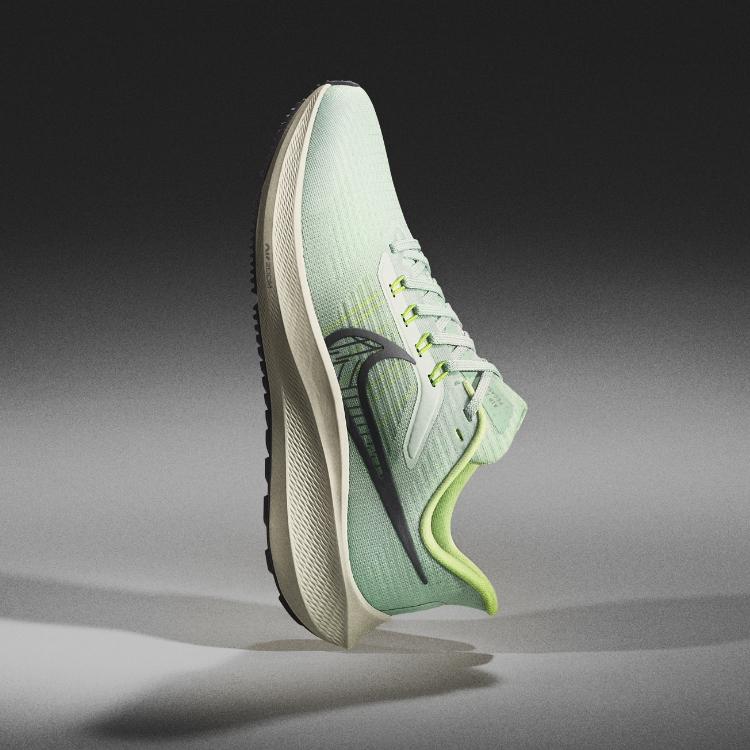 Pegasus 39
Let the Nike Pegasus 39 help you ascend to new heights
Shop now
Sports bras
Feel limitless as you move and get the right support for you with Nike sports bras
Shop now
Running
Beginner or marathon runner, chase those daily miles with the latest Nike running gear
Shop now
Discover Nike
Driven by the goal of bringing inspiration and innovation to every athlete in the world, Nike is a sportswear giant worn by millions across the globe. The brand with the Swoosh, originally built with the dream of making running shoes better for track and field athletes, has fast become one of the most iconic in the game.
A look down the timeline
Founded by Bill Bowerman and Phil Knight, Nike begins with the story of Blue Ribbon Sports in 1964. Learning tricks from his local cobbler, college sports coach Bill Bowerman would tweak his athlete's shoes to optimise their performance. When Knight offered to start testing these custom designs for him, the sports brand would be born. Rebranded as Nike in 1971, the brand quickly went from selling shoes out of Bowerman's car boot to coining the iconic Swoosh logo and becoming a hit amongst athletes everywhere.
Nike Cortez
Released in the season of the 1972 Summer Olympics, the company aimed to reinvent running with a never-before-seen design - the Nike Cortez. Defined by a cushioned innersole, soft sponge rubber in the forefoot and heel, hard sponge rubber in the middle of the heel and a firm rubber outsole – the Cortez would go on to be a legend in the running game that still lives on today.
When the 1972 US Olympic athletes wore this shoe public demand soared
The Waffle
The heritage trainer inspired by a breakfast waffle. Hungry to create something new for Nike, Bowerman came up with the famous "Waffle" sole design by literally pouring melted urethane into his waffle iron. Lo and behold, the Nike Waffle trainer was born, offering next-level grip, traction and comfort to runners. Talk about a big breakfast!
The Nike Waffle trainer is iconic and still looks as fresh today as the original did way back in the seventies
Just Do It
Making its way from T-shirts to billboards, the "Just Do It" slogan was created in 1987 for Nike's first major television commercial with the goal of to bring some unity and inspiration to the brand. The message remains at the core of Nike's mission today, as they continue to innovate and break barriers in the realm of sport.
Sport with the stars
From Michael Jordan to Serena Williams, Tiger Woods and many more, Nike's celebrity hall of fame is legendary – and a big part of what makes the Swoosh such a worldwide phenomenon. With advertisements, sponsorships and the birth of products like the Air Jordan, it's no surprise the whole world want to be a part of Nike!
Move To Zero is Nike's journey toward zero carbon and zero waste to help protect the future of sport and make the world a better place for the next generation of athletes. By focusing on four areas: carbon, waste, water and chemistry, they're constantly evolving with the planet at top of mind.
Climate and Sport
If there is no planet, there is no sport. To understand how this affects all of us, Nike have partnered with expert researchers at the Climate Impact Lab to show the connection between a stable climate and athletic performance. They believe that there is nothing stopping athletes when we put our mind to something – and that we can use this power to help create a better planet.
Support for sport
Wearing the correct sports bra is paramount to getting the most out of your workout. Before you begin, consider the moves you'll be making and the coverage you're going to need
Find your perfect fit
Nike at Very
Add some laid-back attitude to your wardrobe with our Nike range for men, women and kids. Founded in 1964, Nike has been creating high-performance sportswear, footwear and casual clothing ever since. Along with icons like Nike Air Max trainers, you'll find relaxed hoodies and lightweight tees for everyday wear, plus accessories like bags and hats to complete the look. Seamlessly integrate these comfortable, on-trend pieces into your wardrobe by matching a zip-through hoodie with your favourite jeans.
Kick-start your workout with Nike Air Max Trainers
We've got just the thing to super-charge your gym routine. Browse our Nike Air Max trainers to find high-performance footwear that will help you smash that HIIT class or power through your last mile. Springy soles give you extra bounce, while exteriors are flexible for plenty of movement and breathable to keep you cool. They look just as good outside of the gym, as well – match a pair with low-slung jeans, a graphic tee and a comfortable sweatshirt for shopping in town. You can even dress them up with black jeans and a shirt for date nights.