Running apparel
Feel the breeze as you clock on the miles with airy tees, leggings, jackets and more.
Chase those endorphins and feel the rush
Shop now
Running footwear
Lace up and hit the track! There's a pair of Nike trainers to suit runners of all abilities.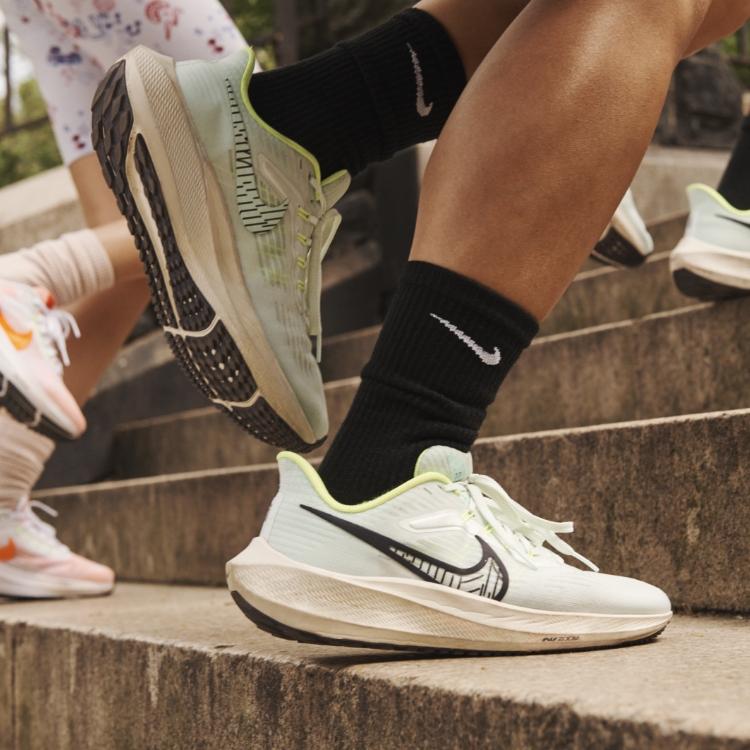 Pegasus 39
Running is your daily ritual, with every step taking you closer to your personal goal. Let the Nike Pegasus 39 help you ascend to new heights.
Shop now
Support for sport
Wearing the correct sports bra is paramount to getting the most out of your workout. Before you begin, consider the moves you'll be making and the coverage you're going to need
Find your perfect fit
Training apparel
Stay supported as you spin, squat and swing with technology-packed Nike clothing.
Push your limits with zero distractions
Shop now
Training footwear
The right shoes are vital to seeing success and preventing injury – find your perfect pair here.
SuperRep
Designed specifically for HIIT and circuit training, power up your progress with SuperRep
Shop now
Support for sport
Wearing the correct sports bra is paramount to getting the most out of your workout. Before you begin, consider the moves you'll be making and the coverage you're going to need
Find your perfect fit