Pay the way you want to with a Littlewoods account.
You'll always have 20 days to pay after your statement. Pay as much toward your account as you like as long as you pay at least the minimum payment, each month.
Benefits of a Littlewoods account
Spread the cost interest free
20 weeks interest free credit is available on everything. Or 52 weeks on items £250 or more.
Find out more
Buy Now Pay Later
Subject to credit and account status. The typical interest rate used to calculate BNPL interest is 44.9% per annum, your interest rate is detailed in checkout.
Find out more
2 or 4 years interest free credit
Interest free credit on selected furniture items £499 or more.
Find out more
Check your eligibility for a
Littlewoods credit account

without affecting your credit score

Our credit account allows you to spread the cost interest free over 20 weeks or more.
Using Internet Explorer 11 or below?
Please update your browser to continue with our eligibility checker.
Check your eligibility
It won't affect your credit score
Choose how to pay your Account
You can pay online 24 hours a day, 7 days a week, when you log into My Account and choose 'Make a Payment'. Choose the amount you want to pay and enter your debit or credit card details. For Buy Now Pay Later, if you want to make a full or partial payment simply select "Pay Buy Now Pay Later" and allocate your payment to the specific Buy Now Pay Later you wish to pay off. Online payments reach your account instantly, but may take a day to show on your account. We accept all major credit and debit cards. However just so you know, we can't accept payments made from abroad via My Account. So if you're on your hols (lucky you) and want to make a payment please call and use our automated payment service, click here for details.
Setting up a Direct Debit is really simple, too. Setting up a Direct Debit means you'll never forget your payment, and you can always make additional payments when you want to. It's a safe and speedy way to pay your Littlewoods Account with an automatic payment from your Bank Account - all you need is your bank sort code and account number. Go to 'My Account' and select Make a Payment to set this up. Your Direct Debit payment is due to be taken every 28 days, we'll confirm how much it will be on your statement, and what date we'll take it on. Please note that any Buy Now Pay Later payments will not automatically be taken by Direct Debit, these payments will need to be made separately - you're in control. If you need to cancel your Direct Debit you can do this from the Payments tab within My Account by clicking on to Direct Debit and selecting cancel. Please ensure you also cancel the Direct Debit with your bank/building society. You will then need to manually make any payments due on your account.
You can make payments directly from your bank by quoting our sort code 62-13-35 and account number 0000 0000 (no this isn't a typo!). You'll need to add your Littlewoods Account number into the payment reference field.
Alternative payment methods are available and detailed on the back of your statement.
Did you know you can protect the things you love with Littlewoods Protect?
Find out more
Ways to borrow
Get an answer with Quickcheck
See if you're eligible for a Littlewoods Credit Card
Learn more
Shop Direct Finance Company Limited (exclusive credit broker). Capital One (lender) pay us for this introduction.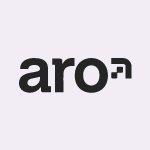 Looking for a loan?
Say hello to Aro - see if you're eligible without impacting your credit score
Learn more
Shop Direct Finance Company Limited act as a credit broker and earn a commission if you choose to take a loan product. Aro are also a broker and not a lender.