Discover the perfect festive centrepiece plus you can choose to spread the cost interest free
How to decorate your tree
Make it look like you've had the professionals in with our handy tips for Christmas tree decorating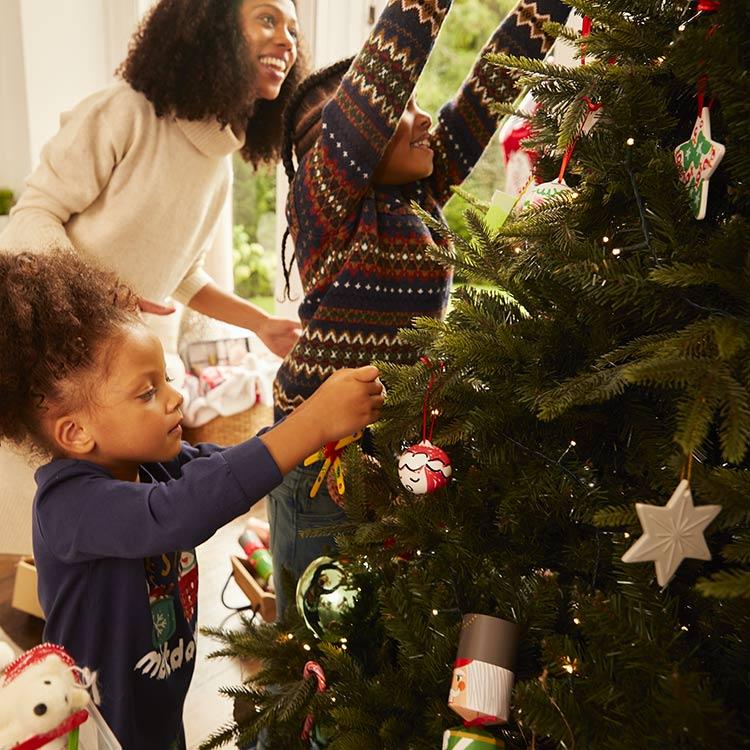 Christmas Trees at Littlewoods
Our Christmas trees infuse your home with festive cheer without covering your carpet in pesky pine needles. We've got a wide range of trees at Littlewoods, so there's something to suit all tastes. Go for a traditional look with rustic firs and pines, or choose something ultra-modern like a fibre-optic model or minimalist twig tree. We've got all different sizes, from cute 4ft faux saplings to impressive 8ft giants. Choose from a huge range of designs, including classic green trees, some that come covered in imitation snow, and others that are pure frosty white. We even have tree-shaped spiral models for a truly contemporary look.
Picking the Right Christmas Tree
The tree is the heart of the festive home, so it's important to choose the right one. If your house has high ceilings, make the most of the space and pick a seven or eight-footer. If space is at a premium, pick something a little smaller for a jolly Christmassy corner. Pre-lit trees look extra glitzy and colourful, while frost-effect ones guarantee a white Christmas – even if the snow doesn't fall. Our outdoor trees are sure to make passers-by smile, and we've got something for all tastes. For an extra bit of sparkle, pick a minimalist LED design or keep things traditional with simple baubles on a green tree.